RNG has two manufacturing plants each located 16 kms apart providing complete One Stop solution from concept, design, development and manufacturing of Flanges and other engineering parts:

Design Engineering and Product development
State-of-the-art facilities. Over the years, RNG continues to invest in state-of-theart facilities harbouring world-class capacities and capabilities.
They are complimented with a strong technology infrastructure based on IT platforms, on which the company has built an edifice of unmatched design, engineering and innovation capabilities. Today, RNG holds the capability to meet the global demands of its customers with seamless engineering and design support.
New product development has been a foundation of our growth over the years. This strategy has been instrumental in entering new segments and sectors. Our core philosophy has been to focus on innovation – the Company's strong R&D team helps expedite the process of product development thus enhancing speed to market of differentiated value added products that are 'first time right'.
The design & engineering facility comprises of:
RNG has an experienced engineering team with CAD / CAM for 3D modelling, NC tool path generation to accelerate response time in developing new parts.
High-end CAD & CAM software, "CREO" "WORK-NC" for generating NC tool paths for high-speed die cutting and for tool path optimization to reduce machining time in die manufacturing.
A fully equipped Die Shop for manufacturing all the Dies & Tooling's is available. The latest machines like CNC VTL & VMC are also available to save time & produce accurate dies with repeatability.
Adequate area and stacking fixtures are available for proper stacking. Colour coding of the raw material is done to avoid any mixing during production. Overhead cranes are provided for handling the material.
70 nos. of Automatic band saw machines are available for cutting. The section size ranging from 30mm to 350mm is cut on these automatic machines with repeatability to avoid any mistake in weight range. A Special cutting machine is available for cutting of die blocks ranging upto 1200mm.
Modern forge shop equipped with 14 forging hammers. Both Belt drop & world renowned HUTA (Polish) Pneumatic hammers of capacity ranging from 1 Ton to 10 Ton enables us to offer products weighing from a Min. 1 Kg to 250 Kg Max. The total forging capacity is 6000 MT per month which enables us to add and fulfill customer requirements.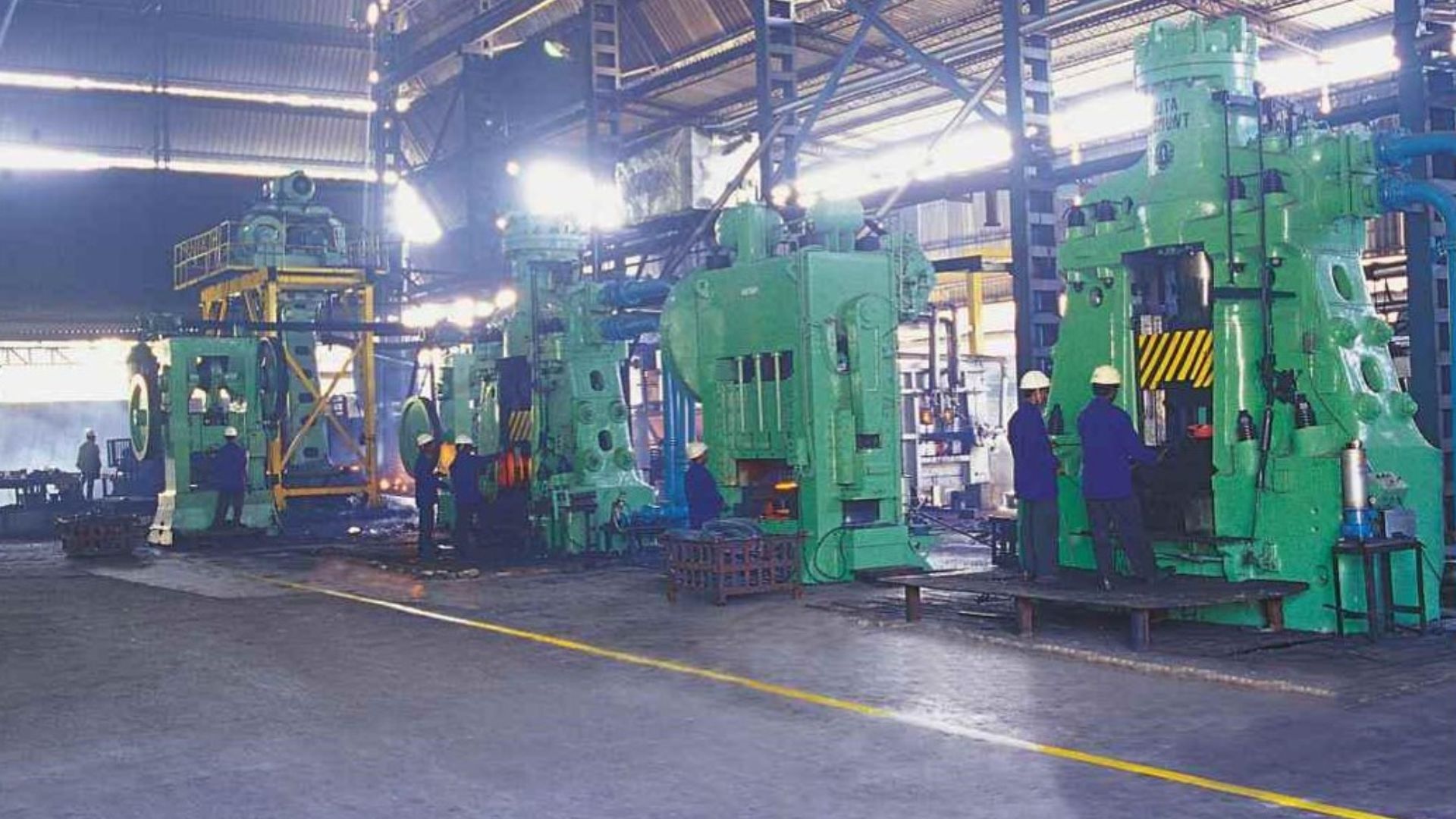 Four continuous type heat treatment furnaces equipped with state of art automatic controls enabling temperature control within ± 14 degree celsius for Austenitizing and ± 8 degree celsius for Tempering with recorders and graphs through SCADA control system. (One Furnace Production Capacity is 0.75 Ton/Hrs., Two Furnace Production Capacity is 1 Ton/Hrs. and One Furnace Production Capacity is 2 Tons/Hrs.)
Well-equipped automated Machine shops with more than 150 CNC Machines, Modern machining facilities include CNC machines for machining. It includes latest technology CNC Lathe, CNC VTL, VMC, HMC & CNC Grinding which enables us to manufacture different types of parts with utmost precision & accuracy.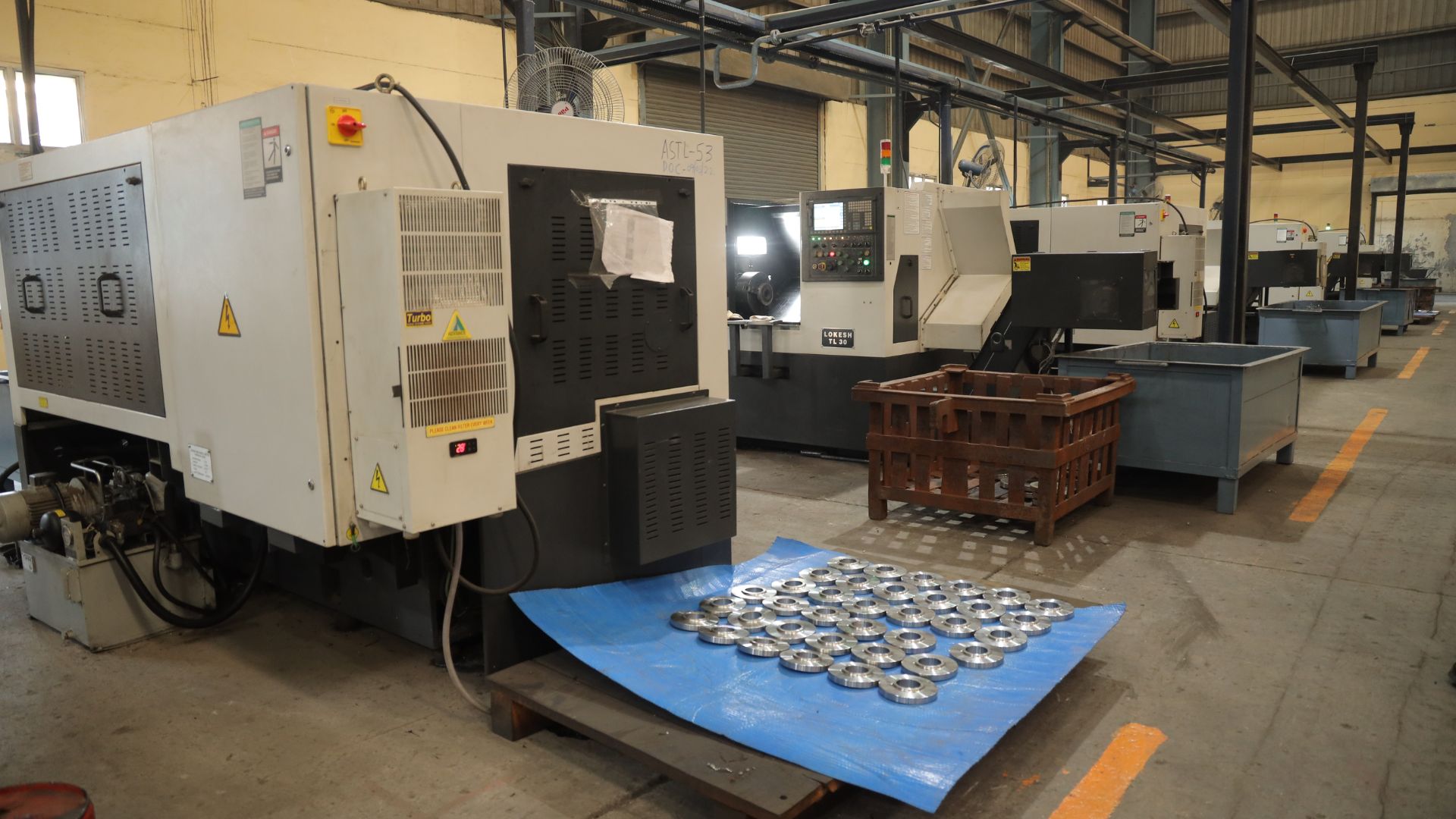 As quality is a very important area for any industry we at RNG have provide the Latest technologies like CMM and Auto pressure sensing & 360 degree rotatable surface roughness tester for quality assurance.
Phosphating and Paint Shop
An automatic PLC controlled phosphating plant and Painting conveyor enables us to provide constant film thickness of paint throughout the part. This enhances the parts to withstand Min. 100 Hrs in Salt Spray test. It enables us to supply the parts through the rustiest environments (i.e. Ocean) in different parts of the planet.
Special Automatic marking machines, for different types of marking requirements enables us to save time and deliver the quality parts within stipulated timelines.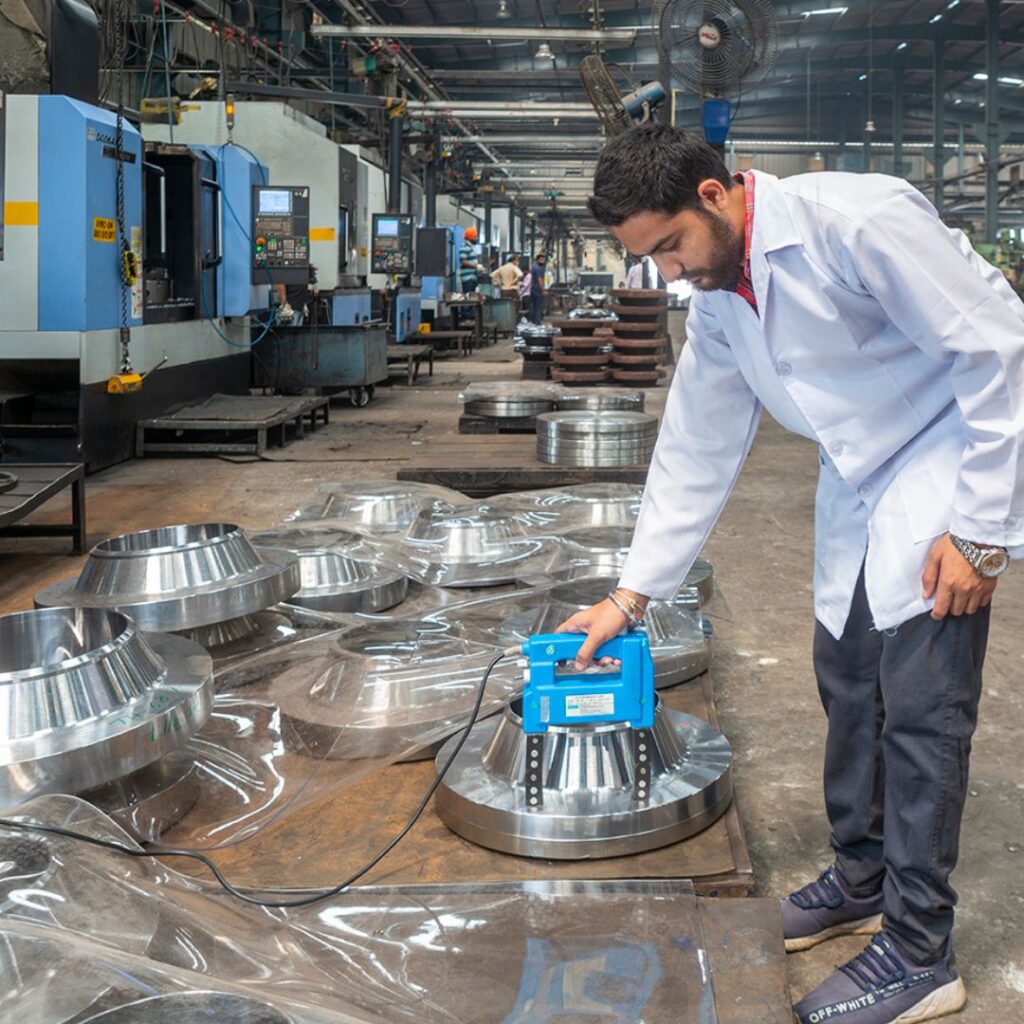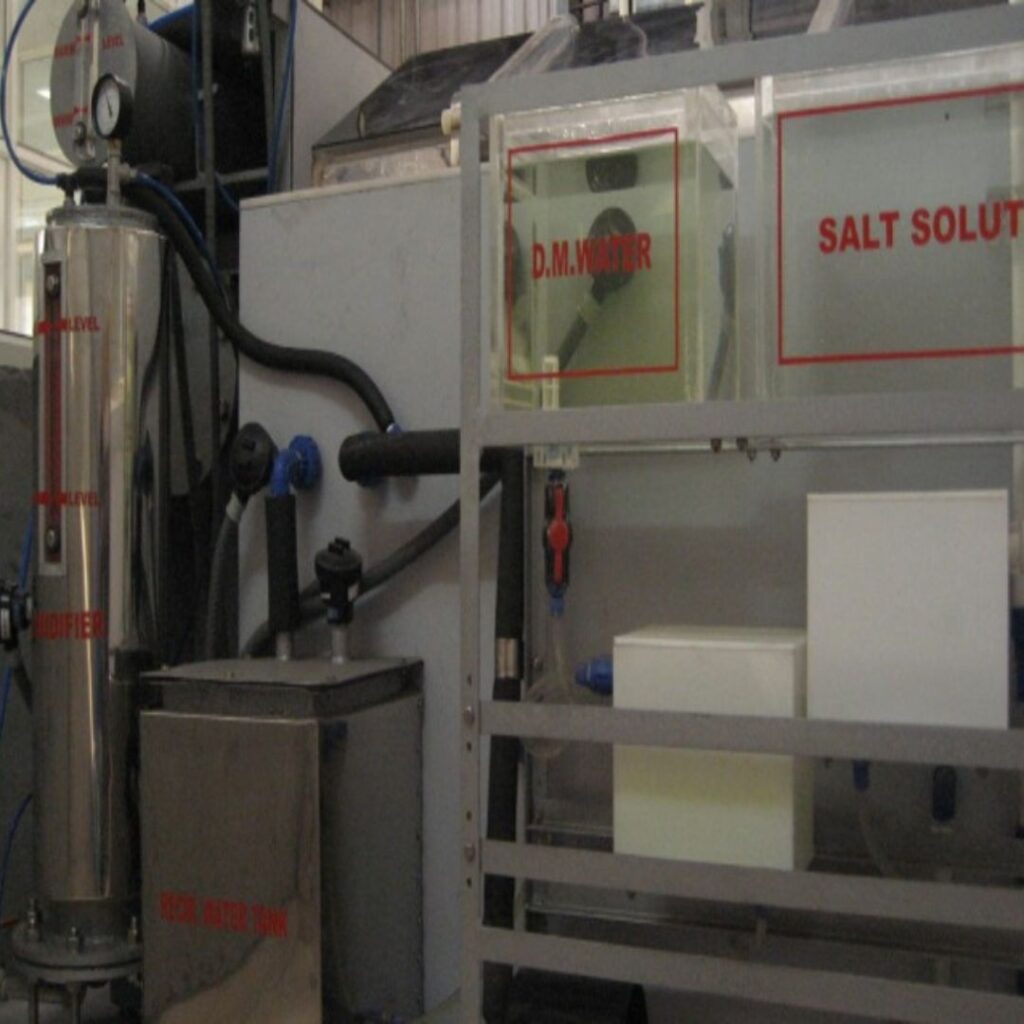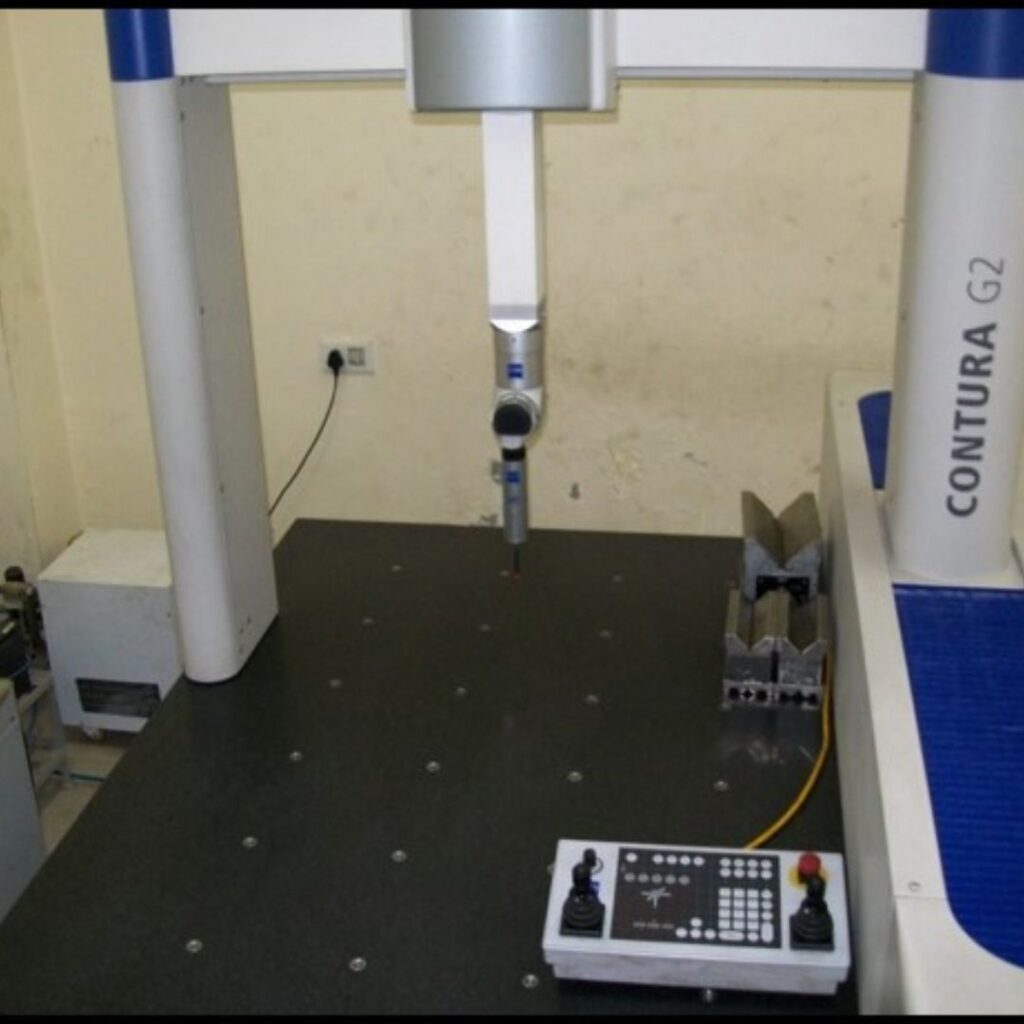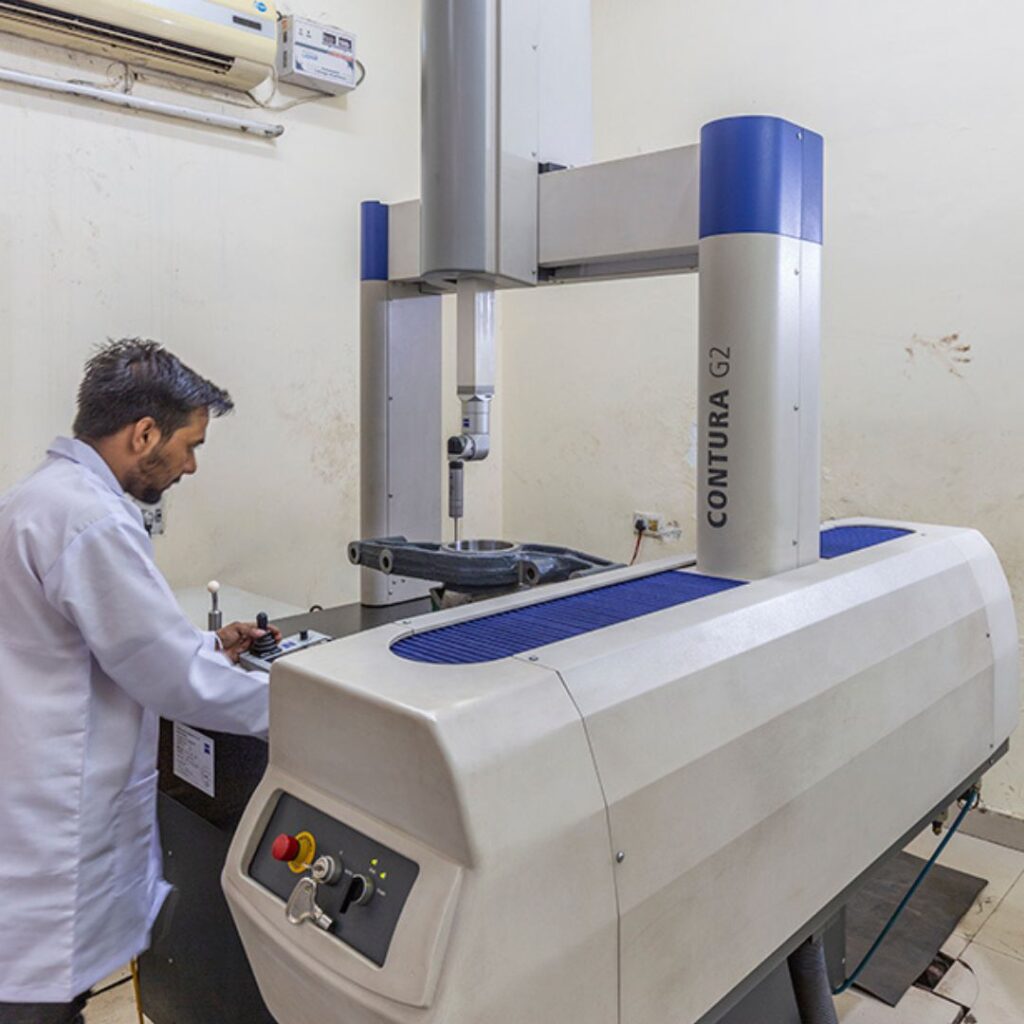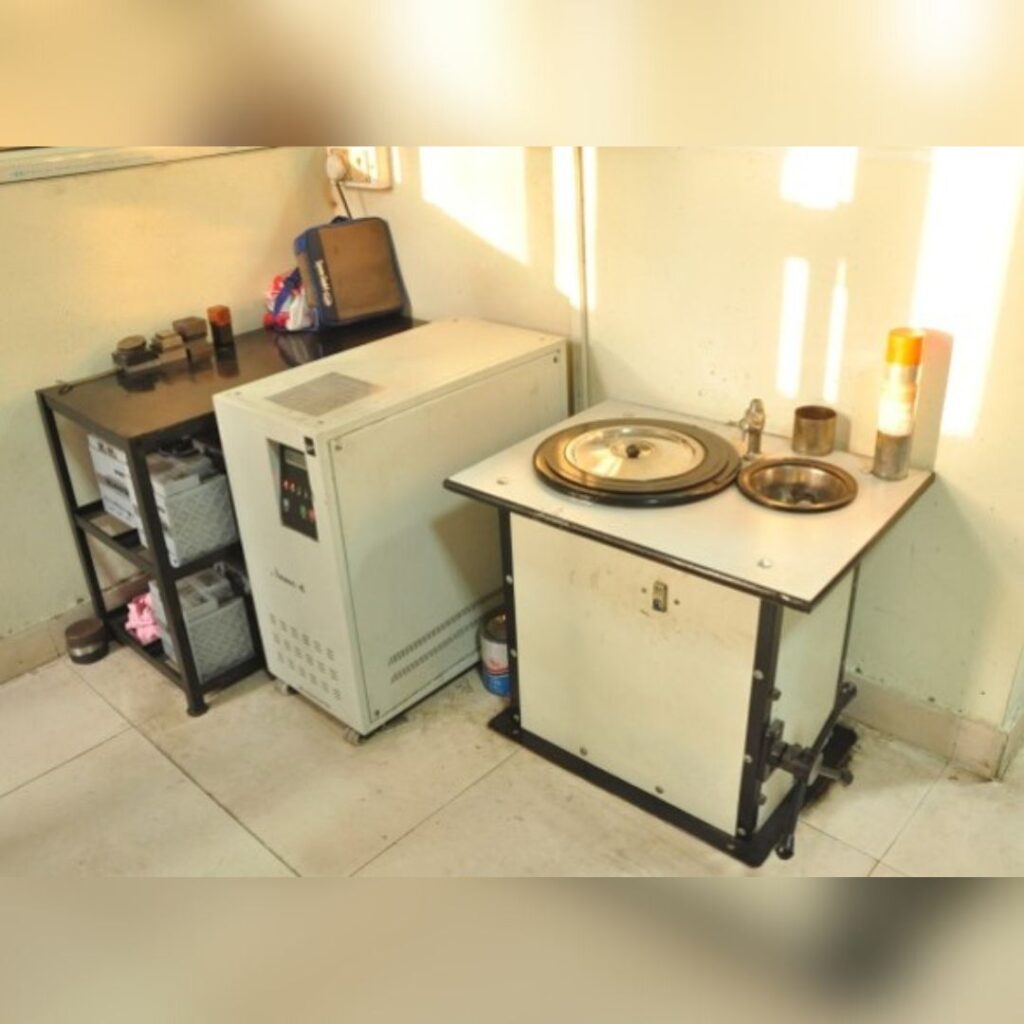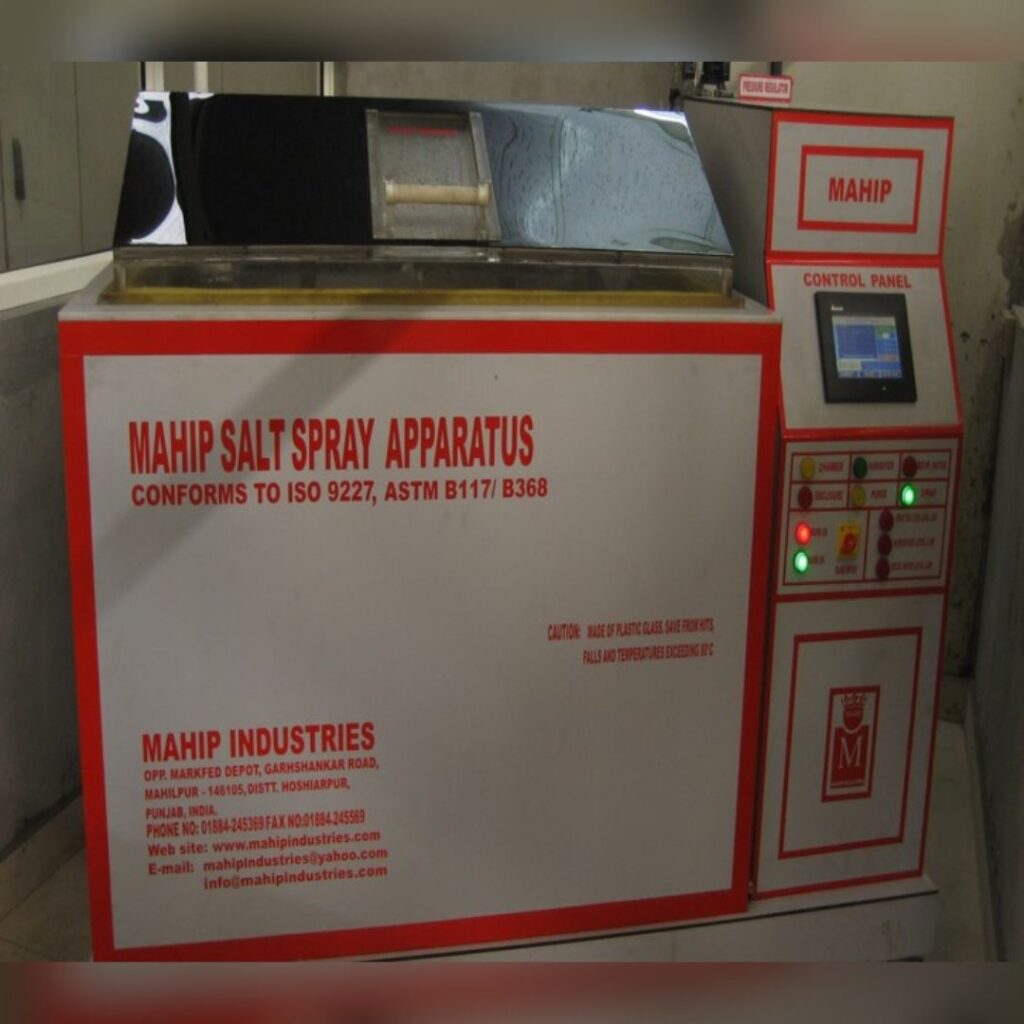 RNG, Products manufactured conform to highest quality standards. With in-house lab we carry out the following below testings:
• Physical and Chemical Testing.
• Impact Testing.
• Hardness Testing.
• Positive Material Identification (PMI).
• Micro Structure Examination.
• Ultrasonic Testing.
• Magnetic Particle Testing.
• Dye Penetrant Tests.
Complete range of Physical & Chemical test facilities which include:
•Metascopes
•Spectrometer-21 elements/24 Channels.
• Microscope-Neopot 21.
• Universal Testing Machine-40Ton.
• Charpy Impact Test Machine with sub zero test arrangement.
• Jominy Test Facility.